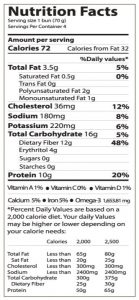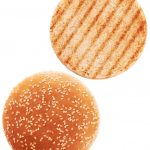 Are you looking for a low point "bread" option? Are you allergic to wheat or just choose to eat gluten free?
I would strongly suggest that you give the SmartBuns from Smart Baking Company a try!
Personally, I am not gluten-free; however, my wife is (allergy). This generally means you will find mostly GF products in our cabinets. I always approach the first taste of a new gluten free product with a little apprehension–I've tasted some awful things.
Best part? These bad boys are only one (1) Freestyle Smart Point!  #Yes!
My review of these in three bullet points:
Does not fall apart so easily like many GF breads. Toast it a little, it is as steadfast as a normal bun.
Good flavor, especially with the sesame seeds, similar to a quality grain bun.
One (1) Weight Watchers' Smart Point. 'Nuff said.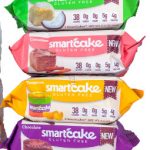 They also make different flavor SmartCakes which are delicious and only 2-3 SPs per cake! The flavors include:
Chocolate
Cinnamon (my favorite–drizzle a little vanilla frosting on this treat and you have a coffee danish!)
Coconut
Tangerine
Please note that I purchased these, at full retail, after seeing an advertisement on InstaGram. All links herein contain no affiliate/commission tracking.