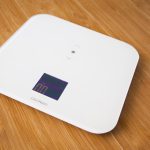 Are you on your path to a healthy lifestyle?
Are you feeling better, have more energy, can't wait to get up and seize the day?
Have you been dropping the pounds like a champ for months *but* now have been up and down the same few pounds for a few weeks?
You've hit a Plateau!
Is that a defeated moan I hear? It happens to the best of us… I've been fighting the same 1.5 pounds for weeks now. Up and down I go as I check my weight every couple days. Have I been discouraged, of course, I'm human. Have I given up? I can be honest, some times it's tough, and I thought about saying the heck with it. For the most part, I stuck to our normal "healthy lifestyle" routine we have become accustomed to. Unfortunately, that has not worked…
So what am I trying now you ask?
To be honest, not much new. I'm really hoping I can bust through this soon. I'd like to see the 220's by the end of March, April the latest. Let's see what happens. Here's what I am trying:
Stick to the Weight Watchers Freestyle plan
Log all foods even if they are "free"/0SP foods
Maintain appropriate portions on those "free"/0SP foods
Eat often, even just a 0SP snack, so that I do not have more than two hours between consuming something
Try to keep moving as much as possible–even if it is just a one minute walk every half hour
Water, lots and lots of water. I'm trying to clear over 150 ounces daily
Stay positive
The last one may be the most difficult if this continues much longer. That said, this morning I did weight in down, 239.3–let's hope that trend continues!
What do you do when you've hit a weight loss plateau?
Photo By: Franchise Opportunities